Cromwell Academy Remembers
Cromwell Academy Remembers
On 9th November, pupils, staff, grandparents, service families, governors and a piper all came together in a special memorial assembly to mark the Remembrance Day Centenary.
​​ Each pupil made a poppy for our memorial display which will act as a continual reminder of this significant event in our country's history and will recognise the continued work that our armed forces do to keep us safe.
During the service, pupils paid tribute through poems and readings and the whole congregation reserved a 2 minute silence at 11 o'clock.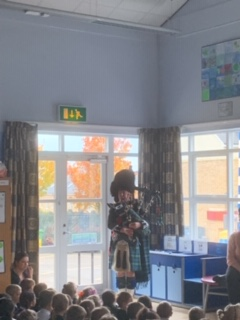 We were extremely proud of how our children conducted themselves during this special assembly and would like to thank all those who helped make it memorable for the pupils.
We will remember them.