Summer Enterprise Fair - Thursday 14th July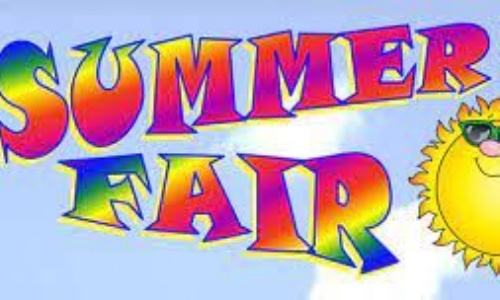 Dear Families
We are looking forward to welcoming you to our Enterprise Fair on Thursday 14th July, this week. Please see the attached poster.
In the absence of a Parents' Association to run a Summer Fair for us, we have put together this event as a result of the children's enrichment opportunities in school.
The children have been working hard on their enterprise products this week- working out their budgets, profit-margins, planning, preparing, advertising and making.
You will have the opportunity to purchase your child's contribution to this event along with plenty of other games and stalls that will be available. The money raised will go directly back to the children, with each class able to choose what they spend their profit on. It's very exciting!
There will be keep-sakes and treats to purchase, stalls to enjoy and Year 6 will be running games for the children to take part in and win prizes for.
We expect this event will run on until approximately 5pm, but this will be determined by how quickly the stalls sell out!
We encourage as many parents/family members to attend as possible to ensure the event is well supported and the children's contributions celebrated.
If your child is a year 5/6 home-walker and you intend for them to be at the event alone and walk home afterwards, please can you let the office know that you give permission for them to walk home at this later time. You may send them in with spending money in a named wallet. They will be asked to hand this in to their teacher in the morning. Otherwise, if you do not wish for your child to walk home on this day, please attend the event with your child so that they can leave accompanied.
We hope this will be a fun, family event that is being led by the children and we look forward to seeing lots of you there.
Mrs Hannah Connor-James
Headteacher